20th April 2018
Welcome back to our last term of this academic year 2017/8. The holiday reports from the students indicate a well utilised Easter break and they seem ready for a packed calendar of events this term. As usual, the success of this term will hugely depend on the great teamwork displayed by the members of BKIS community. Over the Easter break, notable achievements were realised in Swimming and World Scholars.
Swimming
As was mentioned in our Closing Assembly last term, Jesse O. was selected to represent the Nyanza Region in the National Kenya Secondary Sports that was held in Embu. He indeed did his best and posted excellent results. He emerged 1st Position in 50M free style, 2nd Position 100m free style and 3rd Position 4×50m free style Relay. Because of this, he has been selected once again to represent the country (Kenya) in the East African Secondary Schools competition to be held in Rwanda in October. We wish him well even as he trains for it.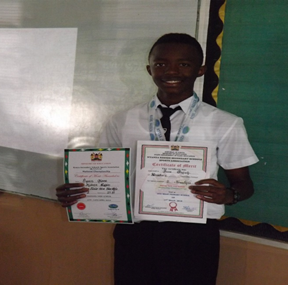 The annual Inter Braeburn Swimming Gala will be held on the 28th April at BGR in Nairobi. Mr. Azenga has selected a team of 26 swimmers to represent BKIS all the way from Year 2 to Year 9. A big thank you to those who have swiftly responded and returned the consent slip as this helps in the preparation for the Gala. The team will have more training sessions after school next week just to enhance their performance. We wish them well.
World Scholars
Our able team of Scholars have done it again! Over the Easter break, BKIS was well represented at the Nairobi II Round that was held at Brook house School. Below is a brief write up on the same: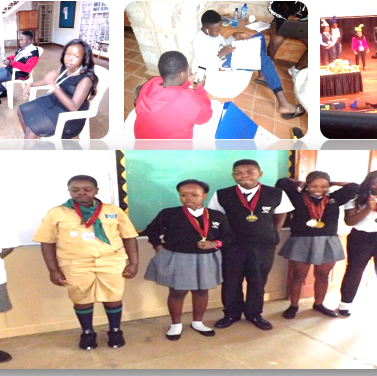 Our super scholars took part in this year's first competition the Nairobi round. The excitement to debate, write and take part in all the challenges was palpable. Each one of them spent a lot of time reading and taking quizzes to learn terminologies as well as research on the topics given for this year's theme An Entangled World. Day one was a culmination of it all as we battled in various debates and one of our teams (girls' team) emerged 6th overall out of all the teams that took place. Our teams also got busy with gruelling writing tasks and we emerged champions in some of the areas. Day two was a beehive of activities as teams took to the scholars bowl and showed their prowess in the subjects given. After the tough competition, we had a fabulous talent show where one of us Dedan O. took part in a choreography with a student from another school (collaboration in action). The icing of events came when the results began to rolling. Our screams could be heard in the crowd even though we had the smallest number of participants. We bagged many medals topped by admiration from various teachers who marvelled at the level of confidence displayed by our two teams.  A huge congratulations to the teams as we all made it to Barcelona!!!!  A huge thank you to all parents for your relentless support to the students. Let's make this happen. All the way to YALE!!!!