22nd May 2018
Another successful week has come to an end with the BKIS scouts gearing up for their camp out in the school compound. Scouting has become a very popular club with members as young as seven years actively participating in the activities on offer. According to the club's patron Mr. Yamo, the Camp will give the children the opportunity to build friendships through participating in group activities, equip the scouts with basic knowledge of scouting, survival skills as well as participating in games and activities to foster critical thinking.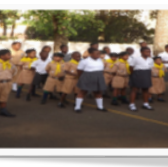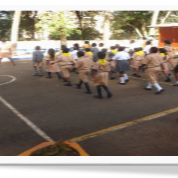 Our boys and girls are excited and ready for the experience and we hope the weather will also be favorable to us. According to the plan the scouts will end their camp tomorrow by 12:30pm after undergoing First Aid Training.
 Toyota Dream Car Awards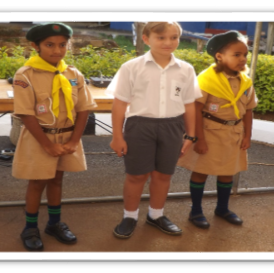 Our boys and girls participated in the National Toyota Dream Car Art Contest this year. For the first time, we registered many participants in various categories. As I had mentioned earlier, for the U8 category, all the top three positions were taken by BKIS students; Dhara, Bashar and Malaika Fillinger. Because of this, the Toyota Kenya led by their MD Mr. Arvinder Reel will be in BKIS on 25th May 2018 during our assembly to present the awards to our three winners. Once again, we are proud of the hard working students who have ensured that BKIS has once again demonstrated that the learners enjoy success.
Mater Heart Run
There is no better way to show how internationally minded we are as BKIS community than participate in this Year's Mater Heart Run through the display of the value of CARING. We have always extended a helping hand to the needy in the society.
We appeal to you to come out in larger numbers and support this noble cause. Your participation will go a long way in saving hundreds of children with heart ailments from economically disadvantaged background.
''Touch a Child's Heart''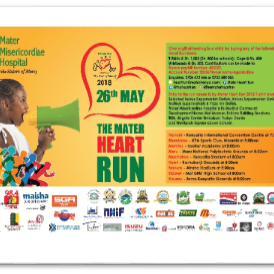 The deadline for submission of the Sponsorship form is next week Thursday 24th May.  We have always emerged as top contributors in the region and I am hopeful we are still going to remain at the top as TEAM BKIS. Already T-shirts , caps and wrist bands are on sale at the school office.
Primary Disco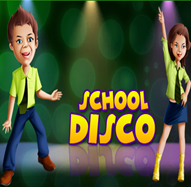 The much awaited disco for the Primary children will be held next week Friday as a climax of the first half of the term. The children seem excited about it. It will run from 6pm to 8pm.The programme of the event will be sent out next week.