25th May 2018
The well-deserved mid-term break is finally here with us. Our boys and girls have been giving their best in terms of academics and extra-curricular activities. The last two weeks have been packed with exciting activities ranging from educational trips to our Internal Scouts Camp.
KS3 Art and Design Trip to Ilesi Pottery and Training Centre
As part of the Art and Design topics in three-dimensional design which include ceramics, sculpture and product design, a trip was arranged for KS3 students to visit Ilesi Pottery Centre in Ilesi shopping Centre, Kakamega. Students acquired some skills, knowledge and understanding of the processes involved in using clay to make, dry, fire, and decorate the ceramic ware, clay sculptures and products. They also learnt about constructional methods such as slab building, coil, hand making and the application of surface treatments. Here is what some students have to say;
Diya (Year 7); Going to Ilesi Pottery Centre was a very fun experience we learnt a lot of things. During the trip to Ilesi we had a lot of fun. When we got there everybody's mouths were open at the amount of shock. We were amazed of how they made pots. We even learnt a few things like: You need to pound the clay to be able to make a sculpture, it takes a few days for the small ones to dry. The big pots take even months!!! It was a very fun experience and we learnt a lot of things and I hope we go there again!!!!!
Samantha (Year 8); The Art Trip was very insightful. We got to learn and make clay pots. Our instructor made it look easy until you try it. We all took turns in making different designs of pots. Later they told us that it takes about 1 month for a finished pot to be sold. They took us to the store and we saw all the beautiful and creative pots that have been made. We bought a few and overall it was a very enjoyable experience.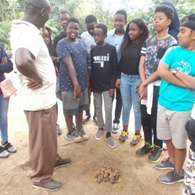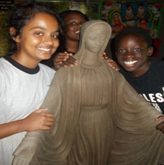 Benjamin (Year 9); We went for a trip to Kakamega where we learnt so much and got to experience how pottery items are made and we had so much fun. We also went to see a person who made sculptures for a living and he tried making a face (a portrait). Later on we went to see the finished products. It was a joyful experience.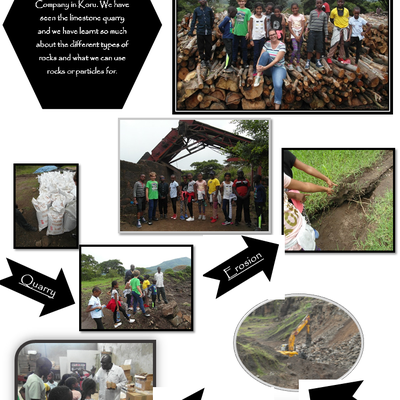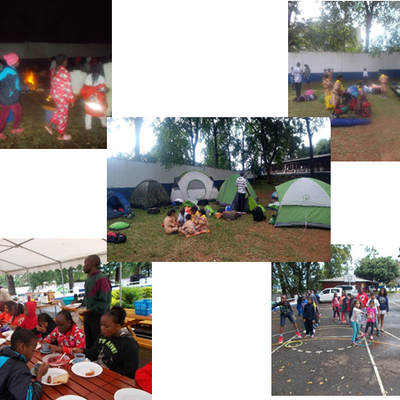 Scouts Camp
The Internal BKIS scouts camp made a return after a long break and it this time involved the youngest group of scouts in the movement. The scouts were taken away from the normal comfort of their everyday life and had to spend the night in their tents. This provided an ultimate test of endurance as well ensuring that they are able to utilize their innate survival skills.
The excitement was palpable throughout the camp despite the unforgiving weather conditions. The scouts displayed courage and character in the face of adversity. The scouts learnt a great deal about Lord Baden Powell who founded the scout's movement. Additionally, both the Chipukizi as well as the Sungura scouts worked together in various team work activities which not only helped them improve teamwork skills, but assisted in the reinforcement of BKIS values of patience, honesty and unity.
Finally the scouts as well as their leaders would like to thank all those who made the event successful.
Toyota Dream Car Competition
The U8 category winners for the annual Toyota Dream Car Art Competition all came from Braeburn Kisumu International School! Today in our assembly, we had the privilege of hosting a team from Toyota Kenya Kisumu branch led by their Manager Mr Jackson on behalf of the MD to present the prizes. A big congratulations to the BKIS team led by Dhara (Gold), Bashar (Silver) and Malaika F. (Bronze).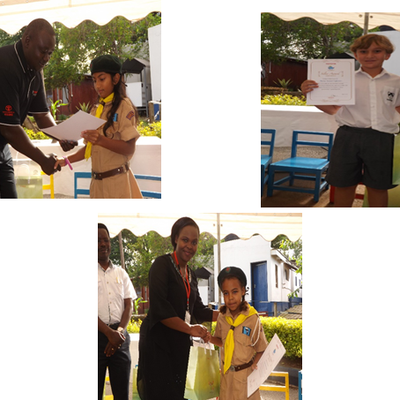 Mater Heart Run
Community support has always been part and parcel of BKIS. We are all ready to take part in this worthy course once again. The event will be started off at the sports ground by 8:30am. All BKIS members are requested to assemble at the sports ground in good time (By 8.15am) for the group photo before the event as we have always done. Our school van will be around with our nurse on board just in case first aid may be required. A big thank you to those who have brought back the sponsorship forms. We urge those who have not returned to do so as we need to send the forms back.
High School Camping Trip
The High School students will be going to visit Malewa Bush Venture for a camping trip over half term. The students will leave on Monday 28th May 2018 and return on Wednesday 30th May 2018. School transport will leave the BKIS at 9.00 am and we expect to leave Malewa at 9.00 am on Wednesday, hoping to be at school by 2.00 pm. It will be a great opportunity to cover many aspects on social skills. We wish them a safe journey.
World Environmental Day
This great day will be on the 5th June this year. BKIS has organized different activities to mark this day. For the first time, we are aiming at partnering with the county government of Kisumu in environmental activities.

KS2 SATS
Braeburn group of schools will have the KS2 SATs held immediately after we come back from half term; to be precise from 5th June. The Year Six Class are adequately prepared to sit for these tests which are basically to assess the mastery of concepts learnt so fare wish them well even as they do their final touches. A time table of the same is attached in peek at the week.
Parents Meeting on 12th June 2018
A special parents meeting has been arranged to take place on the said date. The main agenda will be to officially introduce the incoming MD, Mr. Andy Hills to the BKIS community. The specific timings will be officially communicated once we are back from the half term.