6th September 2018
It is a joy to welcome you back from the long holiday. The reports from the students indicate a well utilized break with great adventures.
As we start the new academic year, it is important to mention that there have been notable development projects which were undertaken over the summer break to make the school better:
General maintenance work which also included paint work of the school

Construction of the sail shade to be used for the assemblies as well as for lunch purposes

Complete change of EYFS furniture

Carpeting of both the library and ICT suite.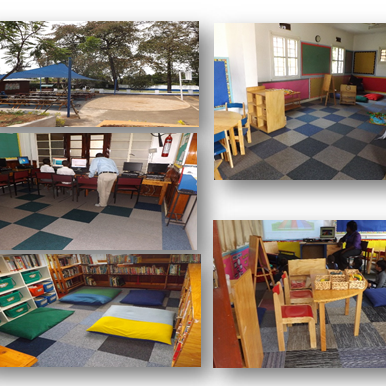 I can assure you that the students are very pleased to see these little changes every year. We shall continue to improve the general outlook of BKIS.
 IGCSE RESULTS
The dedication and commitment of students led to great results to be proud of. Looking at the individual performance, almost all the students met their targets as far as predicted grades were concerned. BKIS registered a 76%  pass of grades A*-C. For this to have been achieved, the great team work involving students, teachers and parents was clearly witnessed throughout the academic year. I must say a big thank you to all the parties for the excellent work. It is also important to mention that all the candidates have already gotten placements into A level schools and we wish them well.
ANNUAL TARGET AND TERM VALUE
As has been the tradition, every academic year we have a target to guide our general day to day activities. This year the annual target is TEAM EXCELLENCE. Having had a chance to look at the characteristics of great teams, it is now time to experience team excellence.
The annual target is normally supported by a well thought out TERM VALUES with the clear understanding that a value is a principle that guides out thinking and behaviour. This term the value is COOPERATION which in essence involves:
Listening carefully to understand what people are saying

Sharing your things with others

Taking turns when someone else wants to do the same thing

Compromising when you have a disagreement

Doing your best and encouraging others to do their best
Thanking people for the part they are playing
 BKIS NEW MEMBERS
We say a big well come to the following into BKIS Family:
Svetlana Q. ---Crèche
Nirav P. -----Crèche
Emmanuel A. ---- FS1
Lara P. ---FS1
Lara O.—FS2
Aryana O.—Yr 4
Mitchell O. ---Yr 5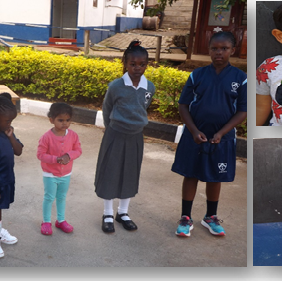 STUDENT COUNCIL MEMBERS
After the whole school's election of the President and the deputy, the classes had the opportunity to elect their representatives as follows: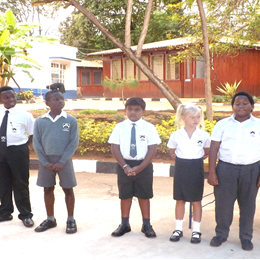 | | |
| --- | --- |
| YEAR GROUP | NAME OF REPRESENTATIVE |
| 3 | Arav Mittun |
| 4 | Samara Griffith |
| 5 | Chenbang Zang |
| 6 | Jamie Osamba |
| 7 | Dedan Odero |
| 8 | Rowland Sande |
| 9 | Hamraj Chatthe |
| 10 | Benjamin Mmbekeh |
 We wish them well as they Cooperate with their President (Don) and deputy (Vanessa) as they lead the students' body this academic year.
WORLD SCHOLARS
Over the summer break, BKIS was represented by a team of five students at the Global round of the World Scholars Cup that was held in Barcelona. As always, they did their best and the team of Vanessa, Samantha and Cindy has qualified for the Tournament of Champions to be held at the Yale University in USA between 16th and 21st November this year. Congratulations to the team!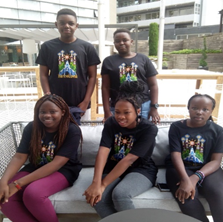 FESTIVAL OF FRIENDSHIP
The August break has been a very busy for some BKIS students who took part in the festival of friendship organised by the Ismaili Community in Kisumu. In this festival, there were many teams taking part in sport activities and BKIS was ably represented by Arav, Maaya, Krit, Qamara, Deven and Annika. All of the participated in U12 category in swimming and tennis singles where the results were as follows:


Annika Parmar 2nd Position—Tennis Singles
Maaya Bhamra 1st position---Tennis Singles
Swimming : Annika Butterfly 1st position, Backstroke 3rd position
                    : Krit : Free Style 1st Butterfly 2nd and Breast stroke 2nd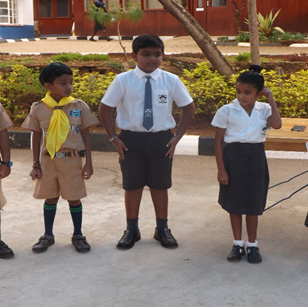 EXTRA-CURRICULAR ACTIVITIES
Our after school activities will begin next week. Being the first term of the academic year, the sports on offer are Cricket, Rounders and Athletics. Our after school activities for the sports days will rotate around the mentioned sports and a schedule will be out on the notice board.
Thank you for prompt response on clubs options. Ms. Donia is working on the clubs' lists which should be ready by Monday.  Please note that as from Monday school will be ending at 4.10pm.
Upcoming Events