29th October 2018
Welcome back from the mid-term break. The students look well rested and ready for the second half of the term. Over the short break, some great achievements were realized by our boys and girls as listed below:
Tae Kwondo Tournament
On the 13th of October, there was a tournament that took place at the Goan Hall.  BKIS was represented by Deven, Dhara, Krit and Malaika.  It involved Sparring, Breakings, Speed Kicking and Poomsae.  Well done to the team for earning various medals in different categories.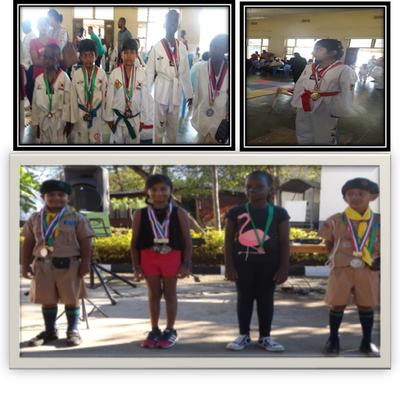 Orchid Art Competition
BKIS participated in the recently concluded Kenya Orchid Society Art Competition. The school emerged 1st position in the 7-10 years category. We congratulate Dhara for being 1st position in 7-10 years category, Arav   and Deven for being Highly Commended in the 7-10 years category, Rowland and Pamela also for being Highly Commended in 11-13 years category and 6 years and below respectively.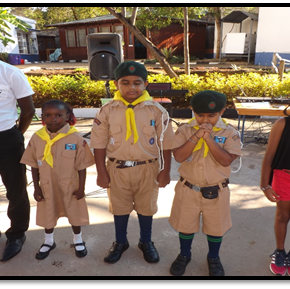 A big thank you to Mr. Oketch for the guidance and training offered to the students that enabled them produce excellent pieces.
High School Educational Trip
Over the mid-term break, our seniors had a great time learning practical application of Biology and Geography in Njoro, Nakuru County.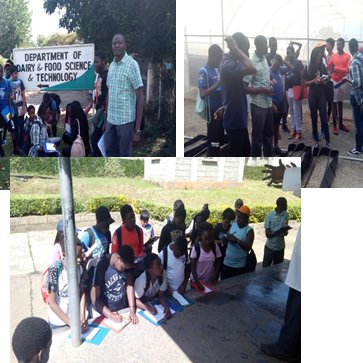 Year 4 Assembly Presentation
Year Fours have been learning the Descant Recorder since the beginning of this term alongside their other Musical Activities. In our assembly today, were treated to a well  synchronized medley of 3 tunes of  Mary had a little Lamb, Hot Cross Buns and  Rain go away.
Going forward, we shall endeavour to have more musical presentations in our assemblies. This will also be a great opportunity for students to show case their skills .Ms.Buluma is currently working on a schedule.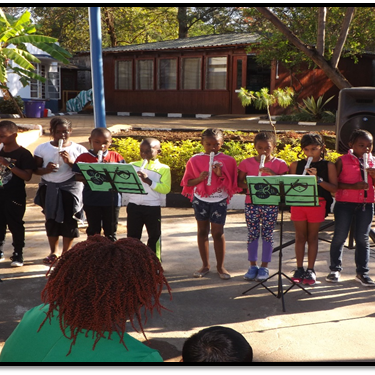 BKIS ICT DAY
On Thursday, 1st of November, we will celebrate the second BKIS I.C.T. Day! This year's theme is "Secure Technology". For this special event, all students will be allowed to bring their electronic devices (phone, Ipad, laptop, etc.) to school. A temporary internet connection will be provided in every class. Apart from this, the day will be packed with great learning activities for all groups from Year 1 up to Year 10! Kindly note that;
The student is responsible for maintaining a 100% working device at all times. The student shall use reasonable care to ensure that the device is not damaged. Refer to the planners for the ICT Usage Agreement. Examples of damage include, but are not limited to:

Damage or loss resulting from an unattended Device while at or away from school.

Damage when others use the device

Using device in an unsafe environment and/or in an unsafe manner.
 School Accountant and Administrator
BKIS has a new Accountant and Administrator by the name of Ms. Hope Eve. She takes over from Ms. Beatrice who has moved to our sister school in Mombasa (Braeburn Mombasa).  It is my hope that Hope will easily settle into the BKIS family through our usual great support.