13th November 2018
The last two weeks have been extremely busy in BKIS. We had the opportunity to display the term value of Cooperation to support our annual target of Team Excellence to produce admirable results.
BKIS ICT Day
Last week Thursday was a special day in BKIS calendar. This was the day students were allowed to bring in their own devices to enhance learning through the ICT. The day's activities started after break. All key stages had a briefing. QR Codes with questions for Scavenger Hunt were placed all over the compound. Pupils from Year 1 to Year 10 were put into various groups according to their Key Stage. They enjoyed scanning the codes and answering questions that appeared on their devices. High school also had an internet scavenger hunt. This involved answering general questions by researching the internet. Presentations from each Year group were good and students enjoyed seeing what other students had to showcase. The final event was an inter-house Kahoot competition. The quiz was very interesting and at the end Tilapia emerged the winner. It is encouraging to report that all the gadgets were used responsibly and safely and great learning took place.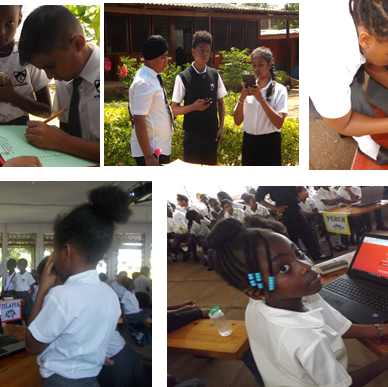 BKIS Cross Country
Last Saturday, we held another successful cross country involving three schools with amazing talents in different categories of U9, U12 and U16. A big thank you to BKIS team for showing determination throughout the event.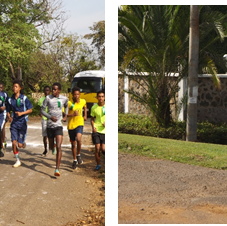 A special mention of Safiya, Amina, Jamie and Zawadi for winning medals in their categories.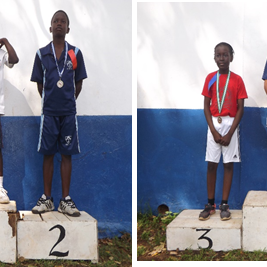 Maaya's resilience was acknowledged during the event and this led to her being awarded a medal. Well done Maaya.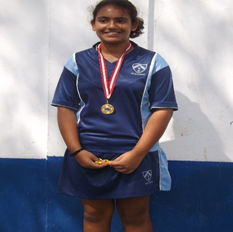 Art Certificates
The Orchid Art Competition's certificates finally arrived! As had been mentioned earlier, BKIS emerged the overall winner in 7-10 years category. As a result, the school earned a gift voucher worth ksh.20,000 to be redeemed at Text book Centre. Dhara S. (the overall winner in 7-10 category) also received her gift voucher during the assembly. Once again, congratulations to BKIS team.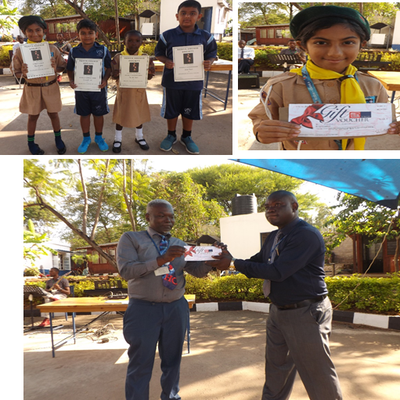 WORL SCHOLARS CUP
It is exciting to announce that our team that qualified for the Tournament of Champions in the last global round which was held in Barcelona is ready once again to fly the BKIS flag at Yale University. We wish them well even as they plan to battle it out with other scholars. It is already a great achievement to make it to the Tournament of Champions and we are proud of Vanessa, Cindy and Samantha. The 2018 Tournament of Champions is scheduled for November 16-21.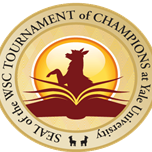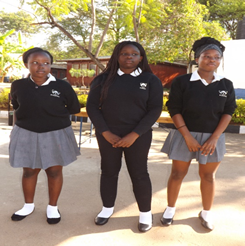 BKIS DIWALI
As has been the tradition, BKIS will be celebrating Diwali tomorrow. Our parents have been very helpful in setting up the event. At BKIS, the students are exposed to major religions of the world through time tabled Religious Education subject in Primary school. This is in line with our great vision of having students who are broad minded individuals; an aspect of Internationalism. Exciting activities are lined up for us. The event will run from 6pm to 8pm.