27th November 2017
It has been a week to be remembered by every member of BKIS community; the week when Thanksgiving was held! This has been part of BKIS tradition and on Wednesday it was observed in a style. A big thank you to Ms. R. Griffith for the brief history of the celebration where she mentioned that Thanksgiving Day is a public holiday celebrated on the fourth Thursday of November in the United States of America. It originated as a harvest festival.... The event that Americans commonly call the "First Thanksgiving" was celebrated by the Pilgrims after their first harvest in the New World in October 1621. Apart from the knowledge received, we were all UNITED working together as a strong BKIS TEAM, sharing the delicious meals over lunch time and celebrating our unique talents.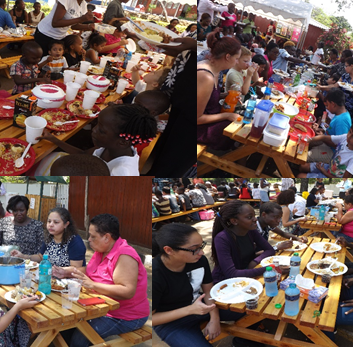 After the meals, were treated to raw talents from BKIS ranging from dances, puppet show, singing among others. Our boys and girls needed no audition at all; a confirmation that indeed BKIS has got talents. The confidence displayed was just amazing.
 Finally, the winners of the talent show had the privilege to receive their prizes from our Managing Director, Mr Rob Williams.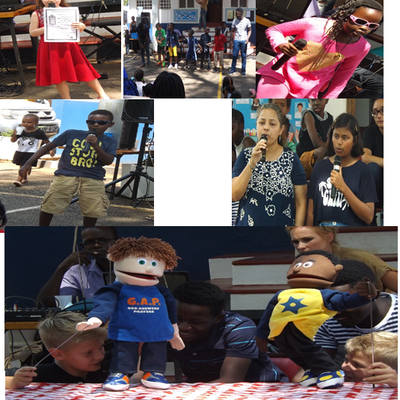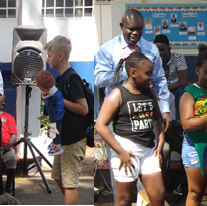 End of Term Tests
As we come to the end of the term, the last set of assessments will be done next week. A schedule of the same has been sent out to the parents per class. These tests are just like the other assessments they have been having. It is our hope that the exam week will be uninterrupted. 

EYFS and KS1 Production
The long wait is finally coming to an end! Our babies have been rehearsing for their production which is   now ready to   be staged. On 1st December (Next Friday), all roads lead to Simba club!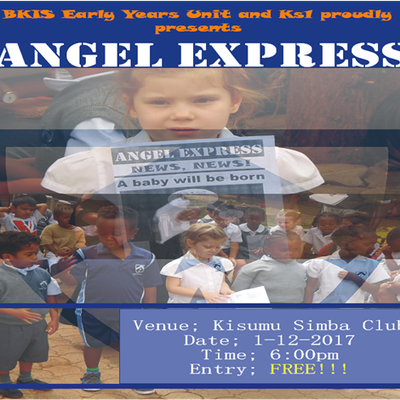 Swimming Trip to SA
Braeburn Swimming Team will be out of the country from 29th November   to 12th December in South Africa. In this team, BKIS will be represented by three students; Cindy, Aiden and Jesse. They will be taking part in Western Cape Swimming Championships in Cape Town as from 1st to 5th December 2017. The Gala will take place at the University of the Western Cape. It is a great exposure to our swimmers and I believe it will an experience to remember. We wish them the best of luck.
ICT/Computing Day
As scheduled in our Calendar of Events, next week Friday 1st December 2017, BKIS students will show case the various IT skills they have learnt. A section of the students have been requested to bring in their various devices to facilitate the execution of the days programme. The climax of the day will be inter house quiz based ICT.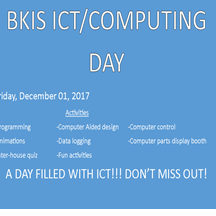 Christmas Boxes
The Student Council's Christmas project to create shoe boxes is here! We have started receiving the Christmas boxes so, regardless of your religious persuasion this is an opportunity to give presents to children less fortunate than ourselves.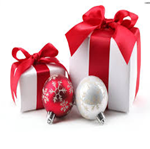 The wrapping theme this year is 'Animal Print '- be creative!  The Student Council will award a prize for the best wrapped boxes as per the theme. We aim at having all the boxes in by 1ST December 2017. These will be presented to an identified children's home during our Christmas Cantata on 7th December.
 Well well well! Santa is coming to BKIS! EYFS and Primary students are wondering if they are on Santa's list to receive goodies! We know they have been very good and we expect that all of them will receive something from Santa!  We expect him to show up in school on the closing day! Bring your cameras!