13th December 2017
The long term has finally come to a successful end. The last week of the term gave an opportunity to show UNITY and TEAMWORK as practised in BKIS.Through the rallying call of BKIS United, the student council mobilised everyone to cheerfully donate Christmas gifts to two children's homes; Shangilia and Care Compassion Homes. As has been the tradition, during this season, BKIS aims at making a difference in our society and we proudly did it again. A big thank you to all who made it happen.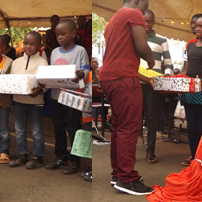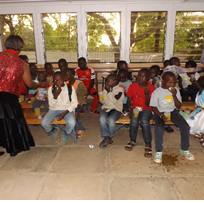 Christmas Cantata
Over the years, BKIS has had opportunities to nurture talents through staging Christmas carols in the malls and at Simba club. This year we decided to do it differently in the comfort of our school! The TEAM of teachers, parents and students all dressed in Christmas colours staged wonderful pieces as a way of showing unity. I must mention that this was the first time to have a parents'chior! A big thank you to all the parents who spared their time and rehearsed for the great presentation; it made a lot of difference and also acted as a motivation to our students. I am sure next year we shall have a huge number of our parents joining the choir.
The BKIS students as usual did not disappoint. The melodic voices were as a result of dedication and commitment to rehearsals as were led by Ms. Buluma, Ms. Inyanje and the entire Music Department including the instrumentalists. This year we had many soloists and a strong boys' choir! All in all, it was an excellent show as sampled below: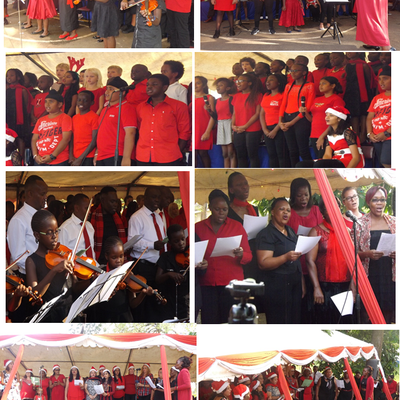 It was indeed a great day.
ROBS Bake sale
The climax of the Cantata show was the bake sale organized by our super mums. This was done with an aim of boosting the ROBS kitty for the major event to be organized in third term. A total collection of Ksh. 26,250 was realized in less than 30 minutes! Good job to everyone who participated in this.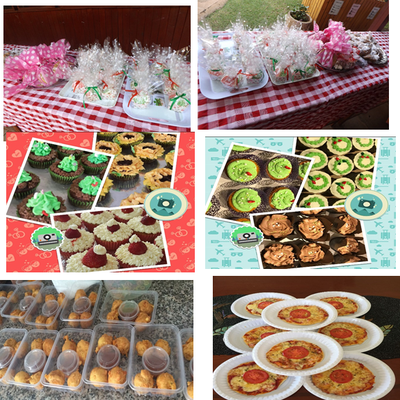 Closing Day
This is one of the most cherished days in our school calendar. A day without uniform, books and pens! It is basically a party day. Children had a lot of fun sharing their goodies with their friends before breaking for holidays.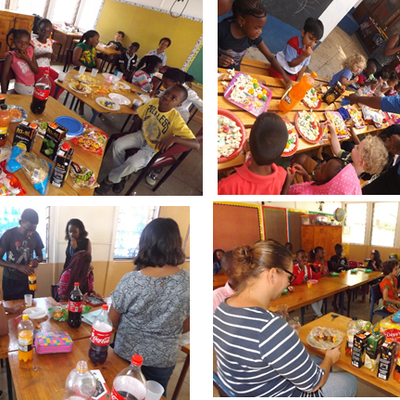 Being a Christmas month and having had the children behave well, BKIS invited Santa Clause to present gifts! It was a wonderful experience for our babies.