8th September 2017
We have come to a successful end of week two with the commencement of after school activities. Thank you to all students and parents who ensured the club form was handed in on time. Clubs have started and we already enjoyed debating, dancing, dodging, colouring, skating, calculating and many other things! Here is an impression of the Clubs so far;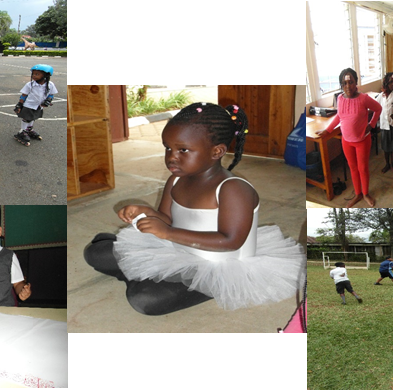 Kindly, ensure what you need to bring/wear during the clubs;
Students participating in Dodgeball, Lawn Tennis, Skating, Table Tennis, Football or Zumba should be wearing a P.E. kit.
Students participating in Art Extravaganza and Craft should be wearing their Art t-shirt.
Students participating in Swimming and Swim Training should bring their swimming costume and a towel.
Students participating in Book and Homework Club should bring their homework.
Students participating in Ballet should either wear a P.E. kit or a ballet dress/leotards/skirt with tights/leggings.
Students participating in Tae Kwondo and Scouts are encouraged to wear the appropriate uniform.
World First Aid Day
Did you know that World First Aid day is celebrated   on the second Saturday of September each year? BKIS is cognisant of this and had it celebrated today as per our calendar. We had the privilege of getting the services of Red Cross Society to take us through what first aid is and the examples of basic skills during the assembly. As a community we were enlightened on how to offer first aid to: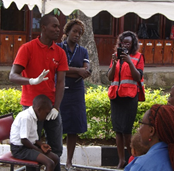 A big thank you to Red Cross team from Kisumu branch.
World Scholars
As promised last week, we took the opportunity to present beautiful certificates to our scholars who represented us at the World Scholars Cup –Global round which was held in Greece over the summer holiday.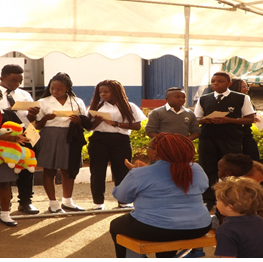 Tae Kwondo Grading
Our dedicated Taekwondo team of Dedan, Dhara, Krit and Sanay are doing their best as usual. Last term they took part in a grading exercise and it was an honour to present the certificates and a belt to them at the assembly.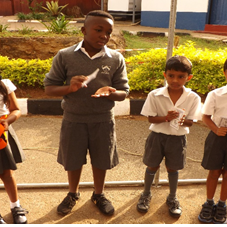 NEW STUDENTS
The joy of receiving new students in BKIS has been real. We are happy to officially welcome Rowland, Precious, Conrad, Antoine, Newton and Evyavan as   new members of BKIS.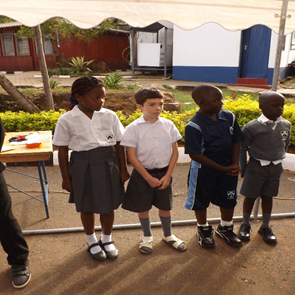 Reader of the week
There is a strong drive to nurture reading skills across the school this academic year.
After consultations, the teachers agreed that this week, the award goes to Sibylla in year 1!