11th October 2017
The countdown to half term is finally over! We have come to the end of the first half of this term. The successes realized is worth the well-deserved one week break. Thank you for the continued support.
Mid-term tests
Our seniors have been taking their Mid-Term Assessment Tests this week. At BKIS, we value assessment as it is a way to measure if the learning objectives of a subject are being met. Assessment is valuable for both students and teachers in evaluating progress. After Half Term they will receive their feedback as they plan to complete their IGCSE syllabus.
Acknowledgement
It was a privilege to have a delegation from Standard group in BKIS courtesy of Dhara Shah of Year 3 Class. She recently took part in a competition dubbed Young Talent Challenge where she emerged overall winner in her categories of Creative Writing & Reporting and Cartoon and Paint Work. It was very encouraging to see her receive TWO tablets. Congratulations are in order to Dhara for the great work. We are proud of her for flying BKIS flag yet again.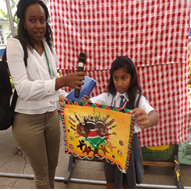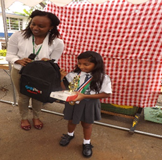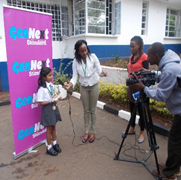 Tae Kwondo Tournament
Last Saturday, BKIS was well represented at the tournament held at the Goan Centre. The determination and commitment displayed by these young sportsmen and ladies was just amazing. Congratulations to Samantha, Dhara, Krit, Dedan and Kristina.